well after 2 years running my FXT, i need to get out of the kart seat for my back's sake.....sooo, i have decided to make a C/P for this year, and hopefully my back will thank me for sitting on a mower instead of in it...
i started with a Montgomery Wards (MTD) step-thru style chassis: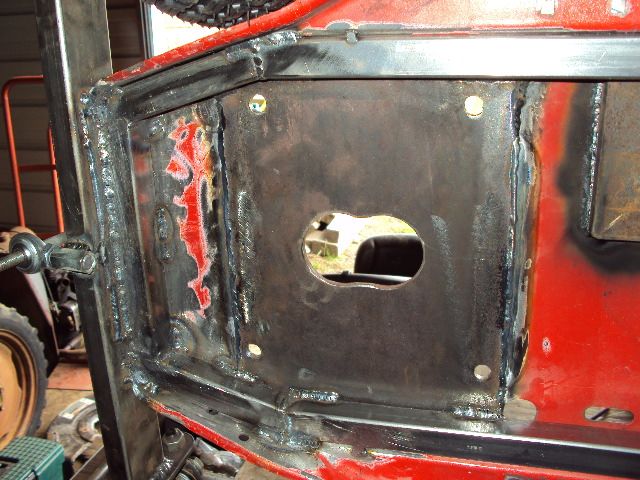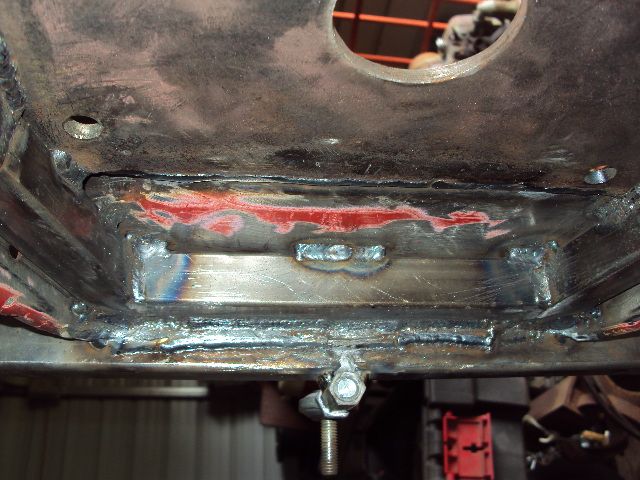 here is the bracing at the front
bracing at the rear, and the tranny plate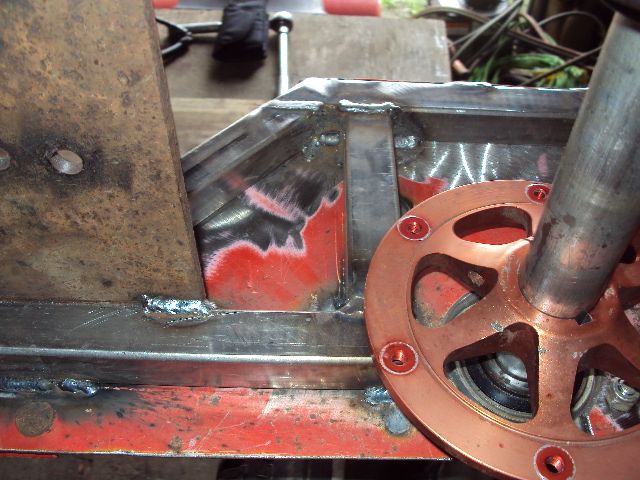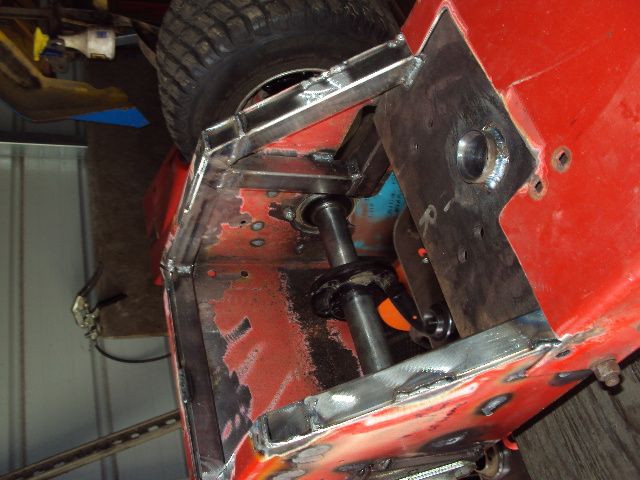 more rear pics, top of mower, and bracing to tranny plate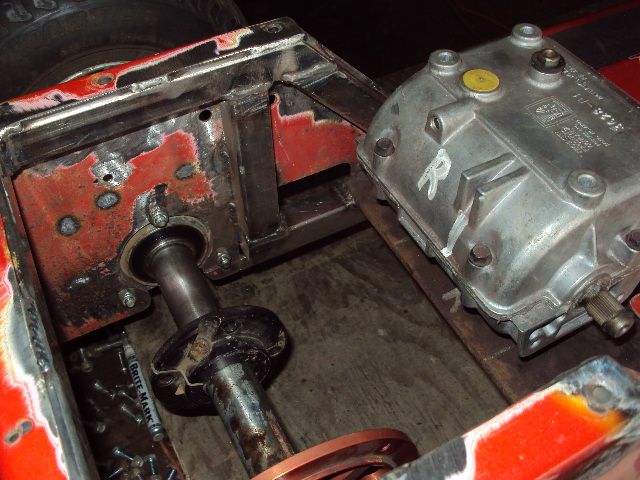 front axle beam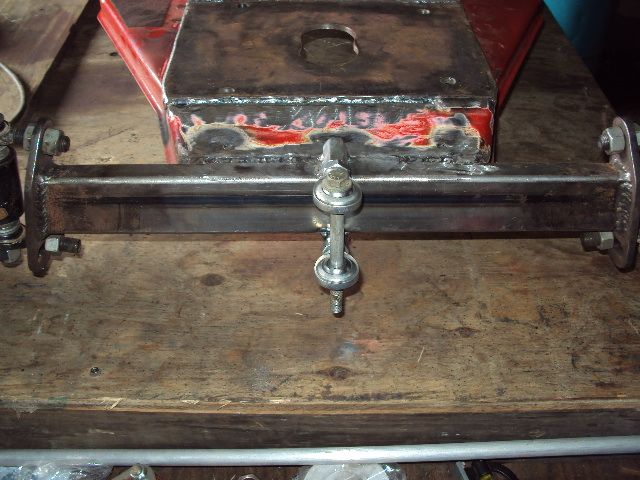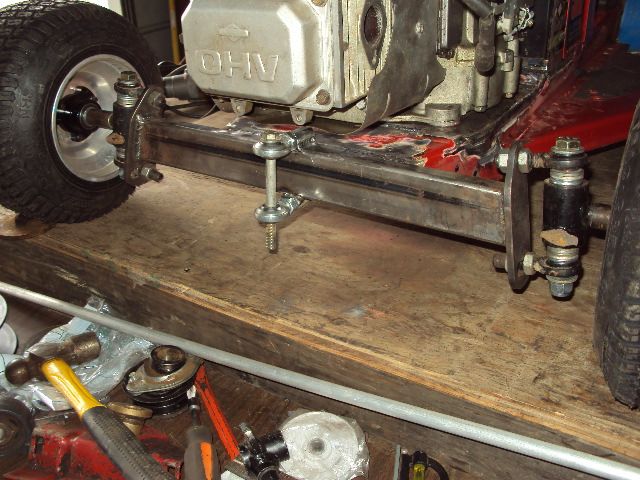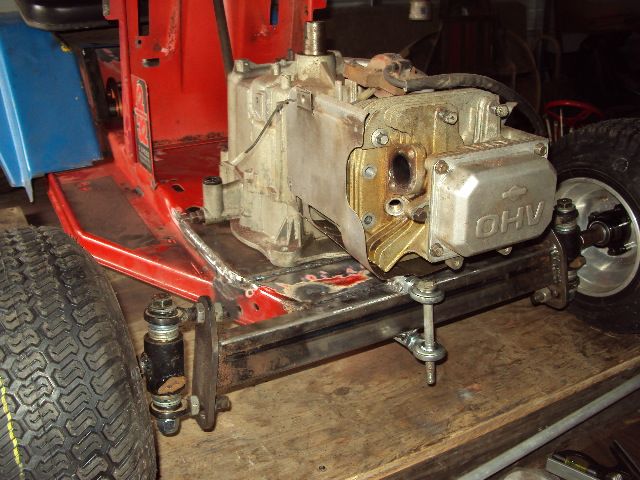 engine plate....i cut out the sheet metal all the way across, then welded in a 1/4" plate.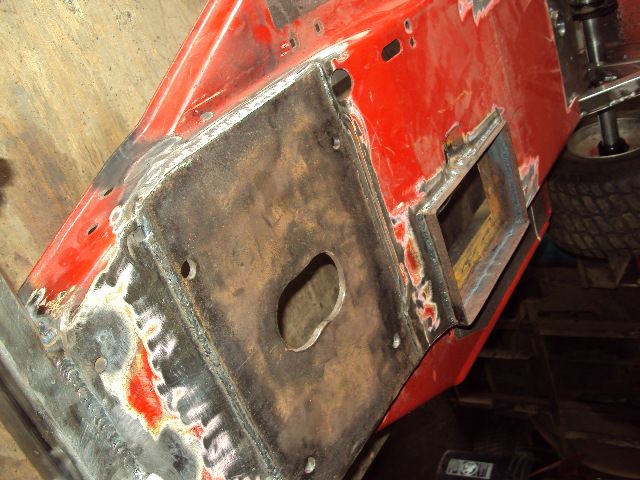 cut the sheet metal, and dropped the battery down into the frame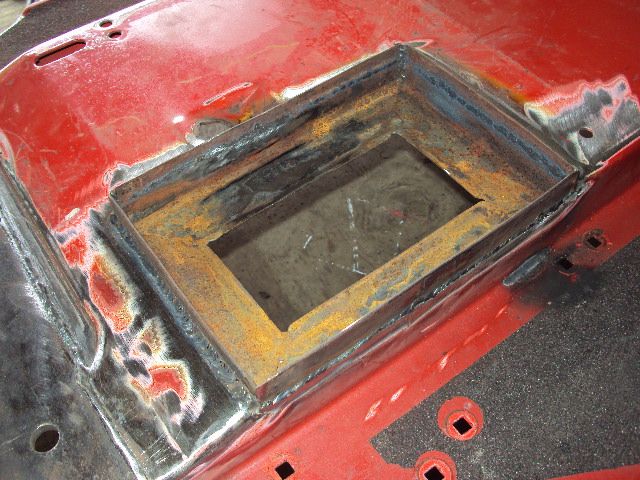 where the fuel tank will go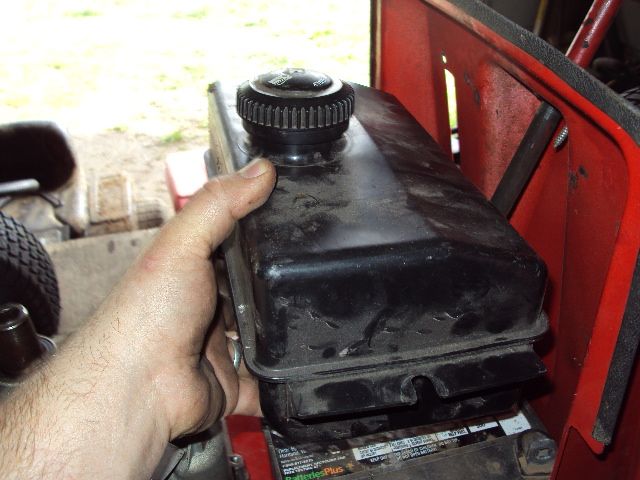 tranny tucked under the fender as much as possible, i will still have to make a small cover for it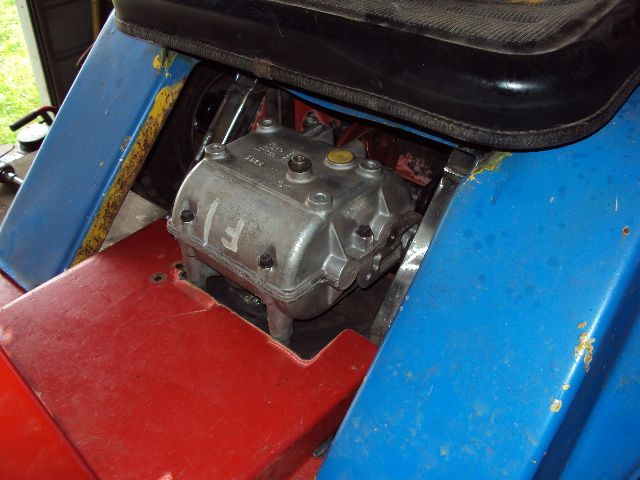 overall view, i still have not put my grill/hood mounts on yet....more pics after i get those on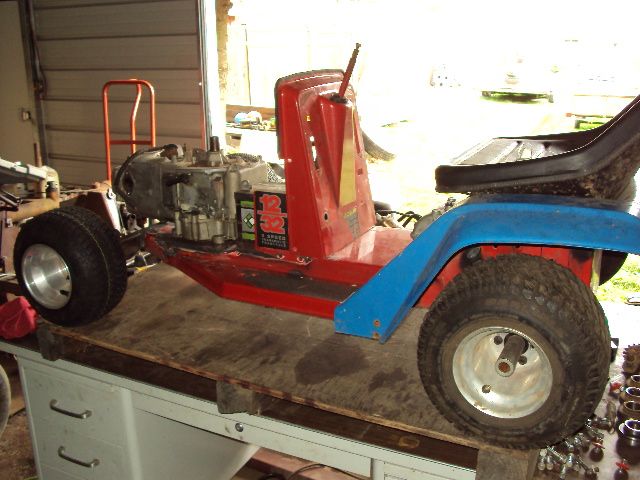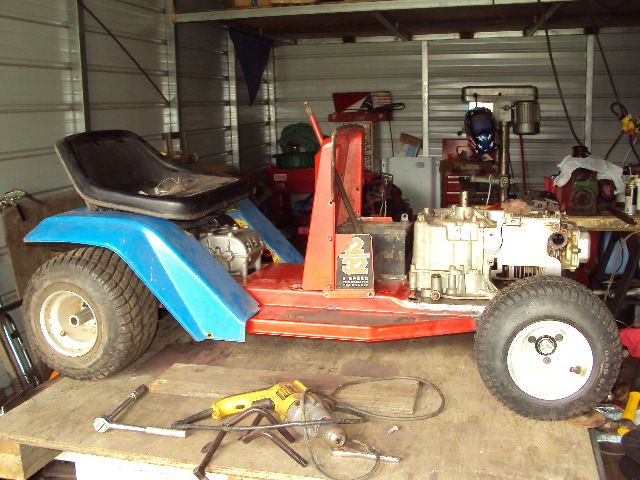 i will not have to clearance this rear fender section, i will just have to cut and modify the bottom part to look better at the running boards....i could have used the original rear fender section, however, this one has no shifter holes in them, and the seat pan well area is deeper, allowing me to keep the seat as low as possible, and at the same time, not have to do any sort of modifications to clear the tires.
it will be getting a built 33 AVS, and use a 700 peerless. i am using 13x6.50-6 turfmasters on 6x7.25" rims on the rear ( local club rules allow them) and the fronts are 13x5-6 turf tech II's ( same tread design as turfmasters) on 6x6 rims on the front. i am really pleased with the way the whole mowchine is coming together so far, and i will post more pics as i make progress, hopefully soon.