Started life as a late 60s toro. The motor is a honda gx340 that has been bored and shaved. Arc flywheel, raceseng roller rockers, mikuni 38sbn carb, arc rod, ratech clutch. It has all of the good stuff. Only thing it needs is a new cam. It has a brand new nr racing cam, but it is not big enough. Burris kart tires all the way around. Hegar front brakes and Mcp rear brakes with dual Mcp billet master cylinders. Fully adjustable front end. Digatron tach. As I said before, the it thing you need for this machine to win is a cam. I just got an original hood and grill for it that is original finish. I just don't have the time to race anymore. $2200
To duplicate the engine alone would be around $4000.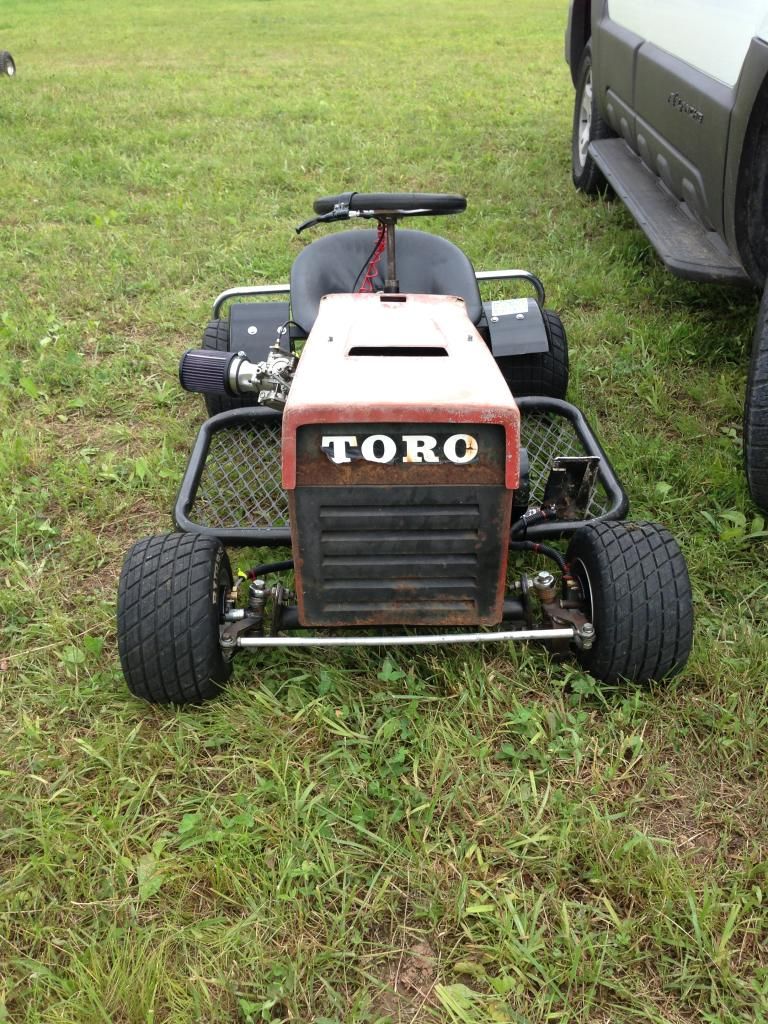 ---
Also open to offers. Located in south central pa.
---
$2000